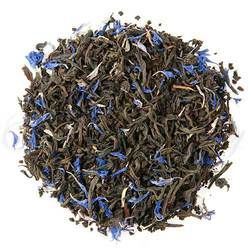 Yorkshire Earl Grey
Expansive notes of bergamot synergize with a heady blend of Kenyan, Indian and Ceylon teas. Stunning with milk.
Ingredients: Black tea, Cornflower petals, Natural flavors (organic compliant).
Tea(s) From: Sri Lanka / India / Kenya
Antioxidant Level: High
Caffeine Content: Medium
Ingrédients luxueux: Thé noir, pétales de fleurs de bleuets, saveur naturelle.
Thé (s) du : Sri Lanka / Inde / Kenya
Niveau Antioxydant: Élevé
Contenu en caféine: Moyen
Tea(s) From: Sri Lanka / India / Kenya
 Thé (s) du : Sri Lanka / Inde / Kenya