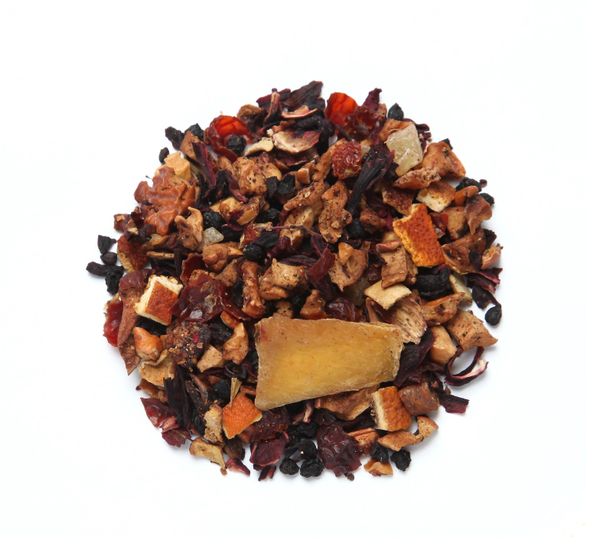 Heavenly Mango
The unsurpassable flavor of Micronesian mangos makes love to the taste buds. Fruity, lively and bright.
Ingredients: Apple, Mango, Elderberry, Orange, Rosehip and Pineapple pieces, Hibiscus petals, Natural flavors

Tea(s) From: Canada / USA / Thailand / Spain
Region(s): Ontario / California / Sing Buri / Seville
Antioxidant Level: Low
Caffeine Content: None - Caffeine Free 
Ingrédients: morceaux de pomme, de Mangues, de sureau, d'Orange, de rose musquée, d'ananas, de pétales d' hibiscus, arômes naturels. 
Niveau Antioxydant: Faible
Teneur en caféine: Aucun