Royal Garden Party Afternoon Tea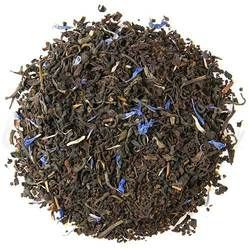 Royal Garden Party Afternoon Tea
Delicate Earl Grey and Jasmine notes. Bright with a touch of golden coppery color. Perfect for afternoon settings.
Ingredients: Black tea, Green tea, Jasmine and Cornflower petals, Natural flavors
Tea(s) From: India / Kenya / China / Sri Lanka
Antioxidant Level: Very High
Caffeine Content: Medium

Ingrédients : Thé noir, thé vert, pétales de jasmin et bleuet, saveur naturelle, organique.
Thé de : Inde / Kenya/Chine/Sri Lanka
Niveau antioxydant : Très élevé
Caféine : Moyen