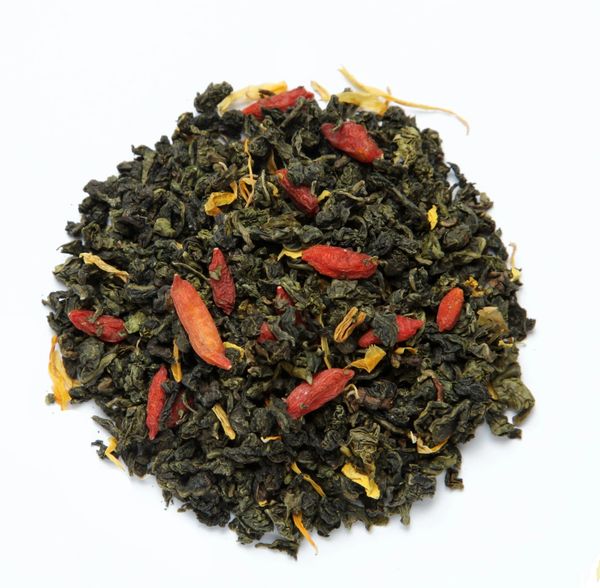 Gogi Berry
Super taste tending lightly fruit sweet with a classic floral oolong finish. Good tea that is good for you.
Ingredients: Oolong tea, Goji berries, Sunflower and Calendula petals, Natural flavors.

Tea(s) From: China
Region(s): Fujian Province
Antioxidant Level: Very High
Caffeine Content: Low
Ingrédients: thé Oolong, baies de Goji, pétales de tournesol , Calendula, saveurs naturelles.

Niveau Antioxydant: Très élevé
Teneur en caféine: Faible
Check out 
http://www.webmd.boots.com/healthy-eating/guide/goji-berries
Top 8 Goji Berries Benefits
Provide High Levels of Antioxidants and Nutrients. ...
Improve Immune Function 
Promote Healthy Skin. ...
Protect Eye Health. ...
Help Stabilize Blood Sugar. ...
Detoxify the Liver. ...
Keep Your Energy and Mood Up. ...
Boost Fertility.