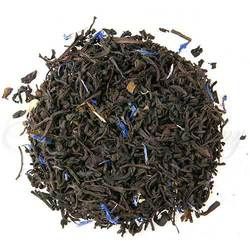 Cream of Earl Grey
A must for the avid Earl Grey tea drinker! Our flavoury Earl Grey mellowed with a delicious creamy taste. An excellent all day tea with a superb finish.
Luxury Ingredients: Black tea, Cornflower petals, Natural flavors (Organic Compliant)
Tea(s) From: Sri Lanka / India / Kenya / Albania
Antioxidant Level: Very High
Caffeine Content: Medium
Ingrédients luxueux: Thé noir, pétales de fleurs de bleuets, saveur naturelle.
Niveau Antioxydant: Élevé
Contenu en caféine: Moyen
Tea(s) From: Sri Lanka / India / Kenya / Albania
Thé (s) du : Sri Lanka / Inde/ Kenya /Albanie